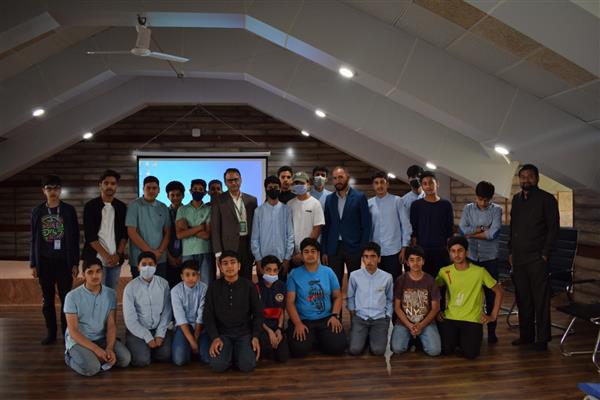 Budgam, May 20 (KNS): Dr Riyaz Bashir MD, FACC, Professor of Medicine, Lewis Katz School of Medicine at Temple University, Philadelphia, USA, delivered a lecture on life and medical innovations at Foundation World School Budgam.
Dr Riyaz Bashir who is also Director, Vascular and Endovascular Medicine and co-inventor of the Bashir Endovascular Catheter was the chief guest on the occasion.
Dr Bashir has developed a device known as Bashir Endovascular Catheter (Thrombolex), which effectively dissolves clots in lungs, with no major bleeding risk.
On the occasion Dr. Bashir talked about how innovation has changed the way of life. While addressing the students he stressed upon the fact that it is the young minds where the best ideas come from.
"All of you are capable of doing wonderful things, just use your energy in the best way possible and the whole world will make you successful".
He stressed upon problem solving. "If there is difficulty and if there is pain that is what leads to innovation. You cannot solve each and every problem out there, just pick up some, focus on them and work on solving them. The ultimate goal of creativity and innovation is what difference it makes in the person's life".
He advised students to focus on themselves, because real growth happens when we compete with ourselves.
He further told them to read as much as they can, absorb information because it will make them grow continuously and will in turn make them lifelong learners and that is what they all should aspire to do.
On the occasion, Head of Secondary School FWS thanked Dr. Reyaz Bashir for his insightful thoughts. (KNS)