Foundation World School's Legal Literacy Club, in collaboration with Studio Kilab (Kashmir Innovation Lab), organised an Environmental Awareness event to celebrate the World Environment Day.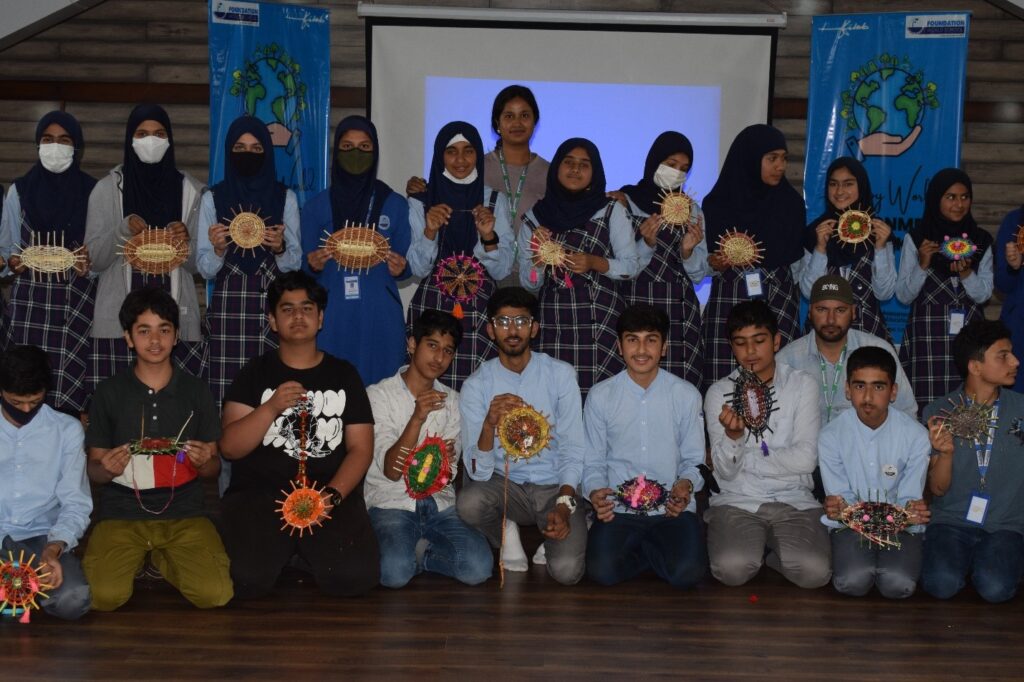 The entire week was observed as an environment week featuring diverse activities. The students distributed cloth bags among the locals, shopkeepers, fruit vendors to create awareness about how the use of polythene was damaging the environment.
The chief guest on the occasion was Dr. Nasir Ahmad, ADC Budgam, along with Jahangir Bakshi, Secretary DLSA Budgam, Hafsa Asst Labour Commissioner Pulwama. The objective was to promote awareness among the audience about the growing environmental issues. Speakers on the occasion stressed upon the need to safeguard environment.
The secondary students presented a song on the occasion depicting the World Environment Day. The primary students also performed a skit highlighting the importance of trees.
"We need to promote the repair and reuse culture in order to stop heaps of waste getting accumulated. We should promote cloth bags, paper bags and every such product that could be reused in a better way", said Burhan Khateeb, co-founder Kilab.
"Message should go to the entire world about how important it is to save the environment. We need to work on sustainable environment. Growing pollution is not only damaging the human life but animal life as well", said Dr. Nasir Ahmad on the sidelines of the occasion. Professor Khursheed Mahajan said, "Restoration of the ecosystem is of utmost importance, we need to strike balance in order to bring a change".
"We need to cut down on the use of plastic and also make everyone aware how littering the waste is damaging the ecology", said Hafsa.